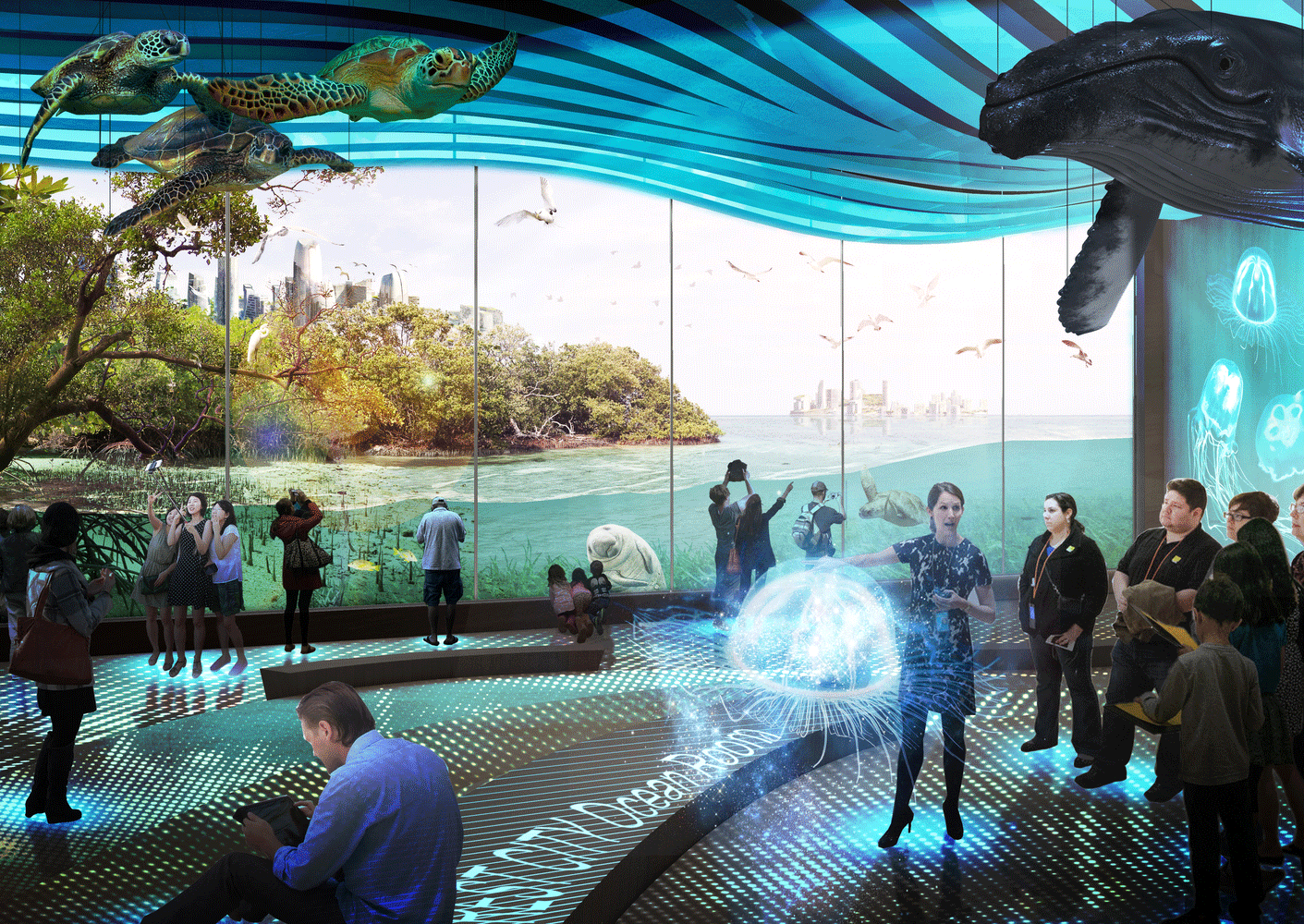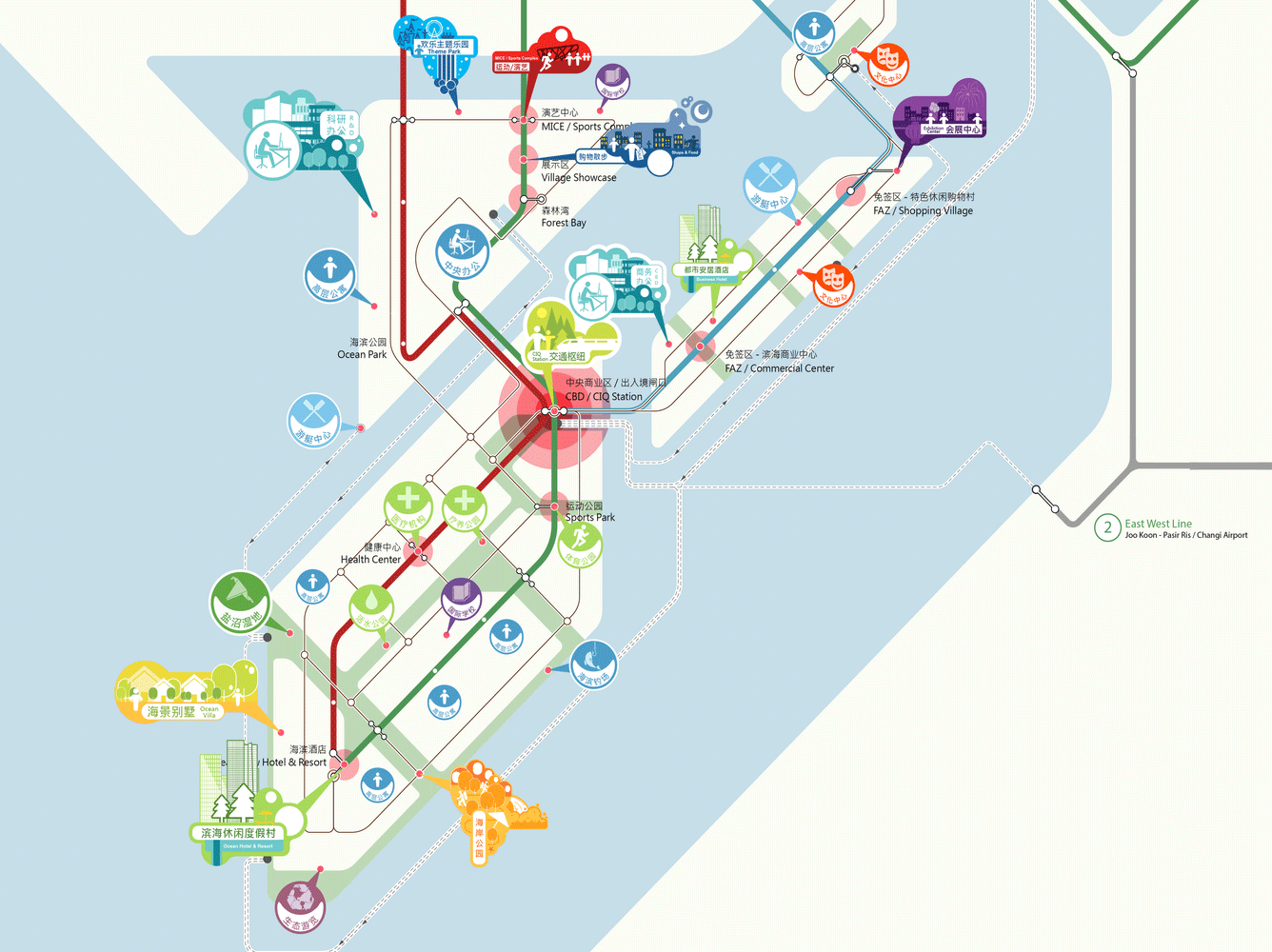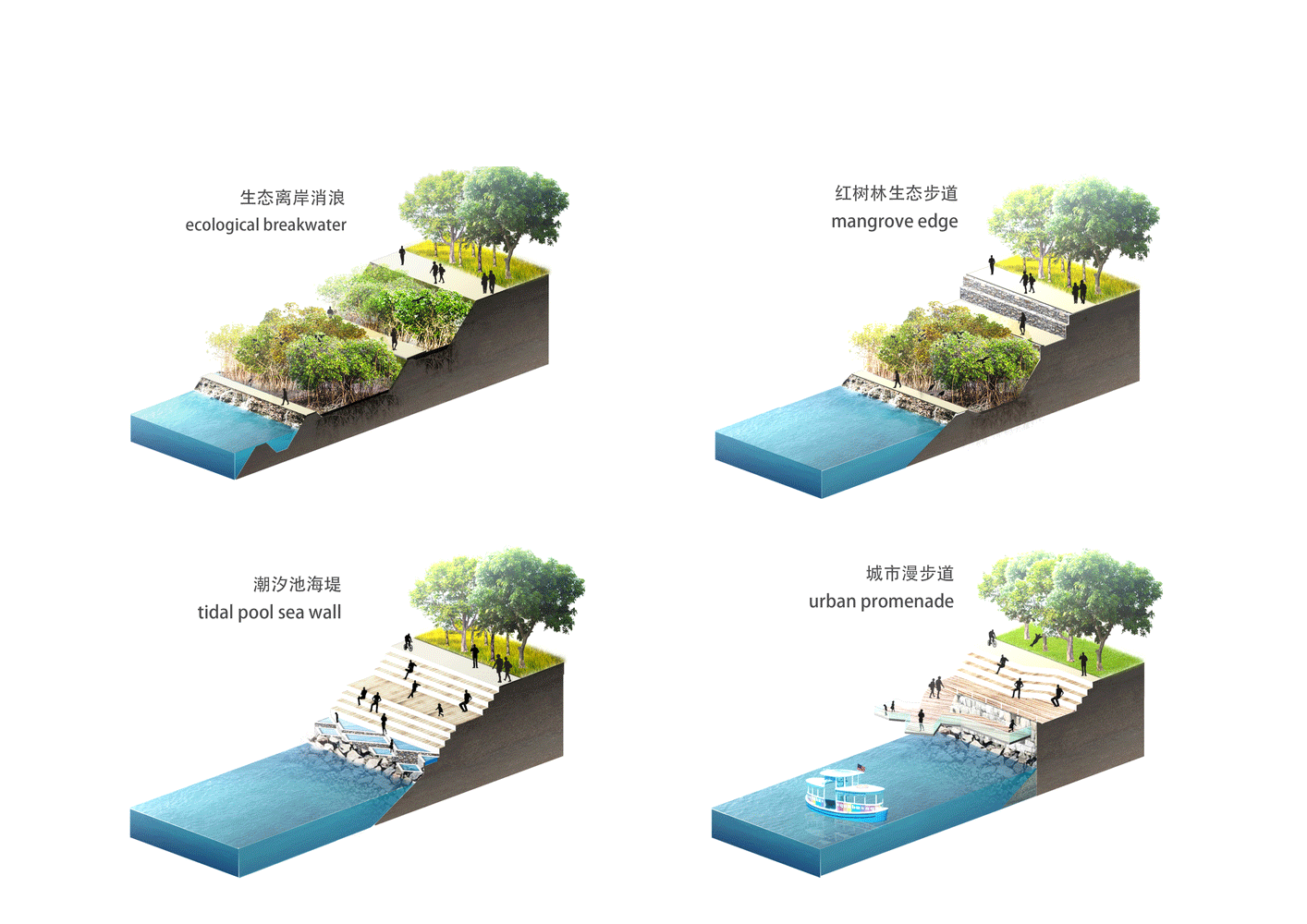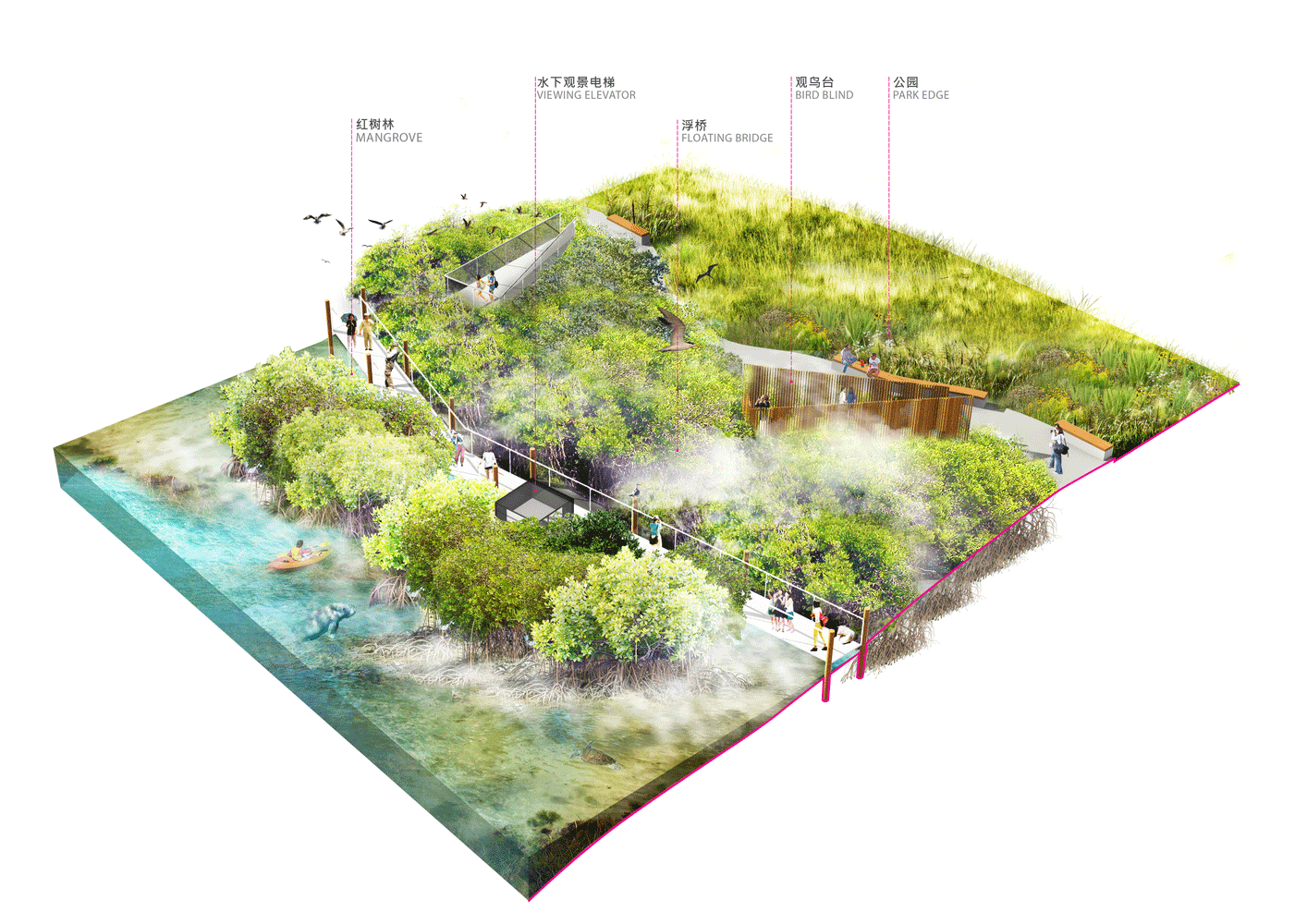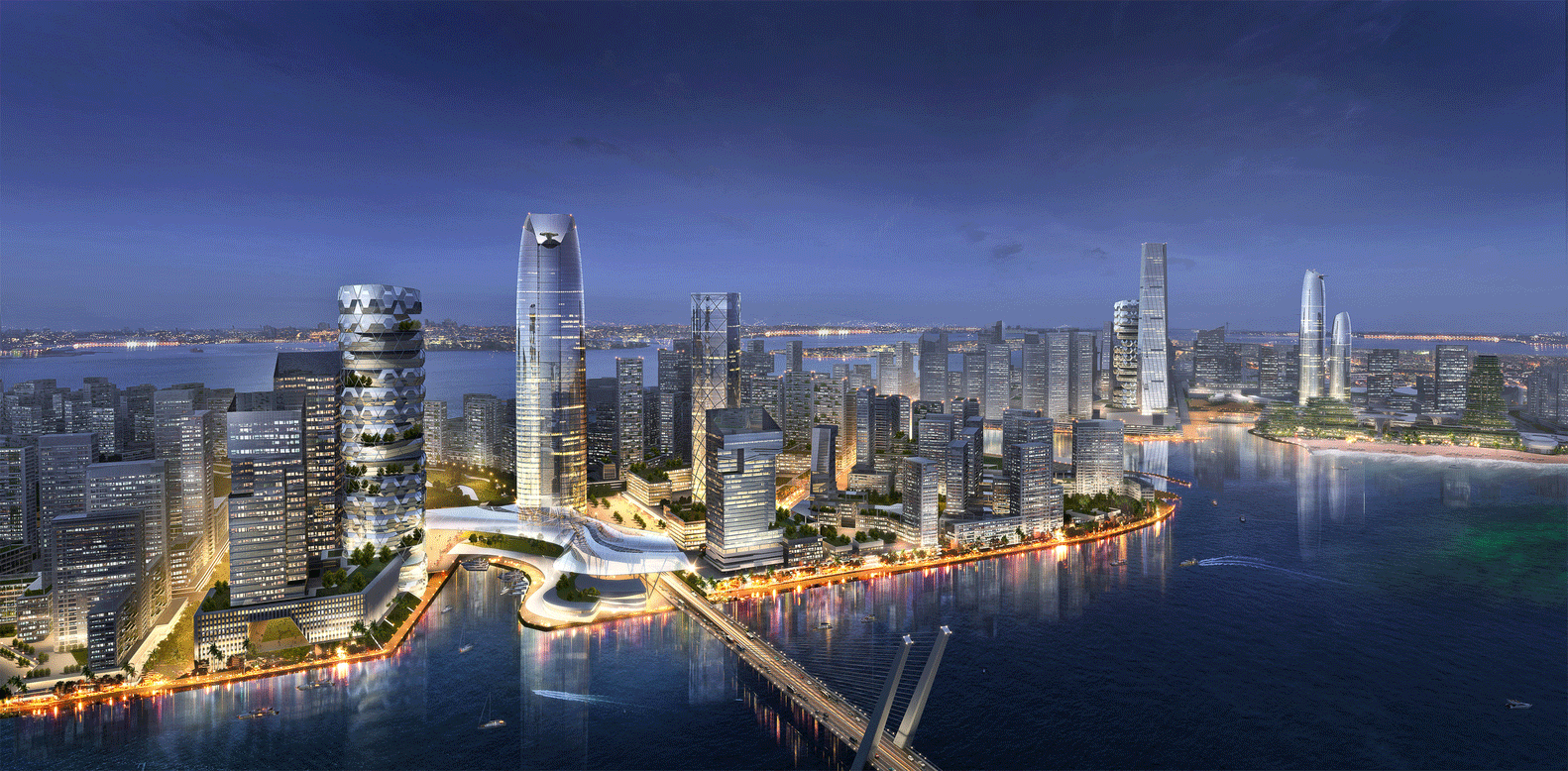 The development strategy involves both a mixed-used, walkable approach, along with a "symbiotic relationship" between the built and natural environments. The development will be connected to the larger region via a light rail and ferry, linking to planned extensions of Singapore and Malaysia's transit infrastructure.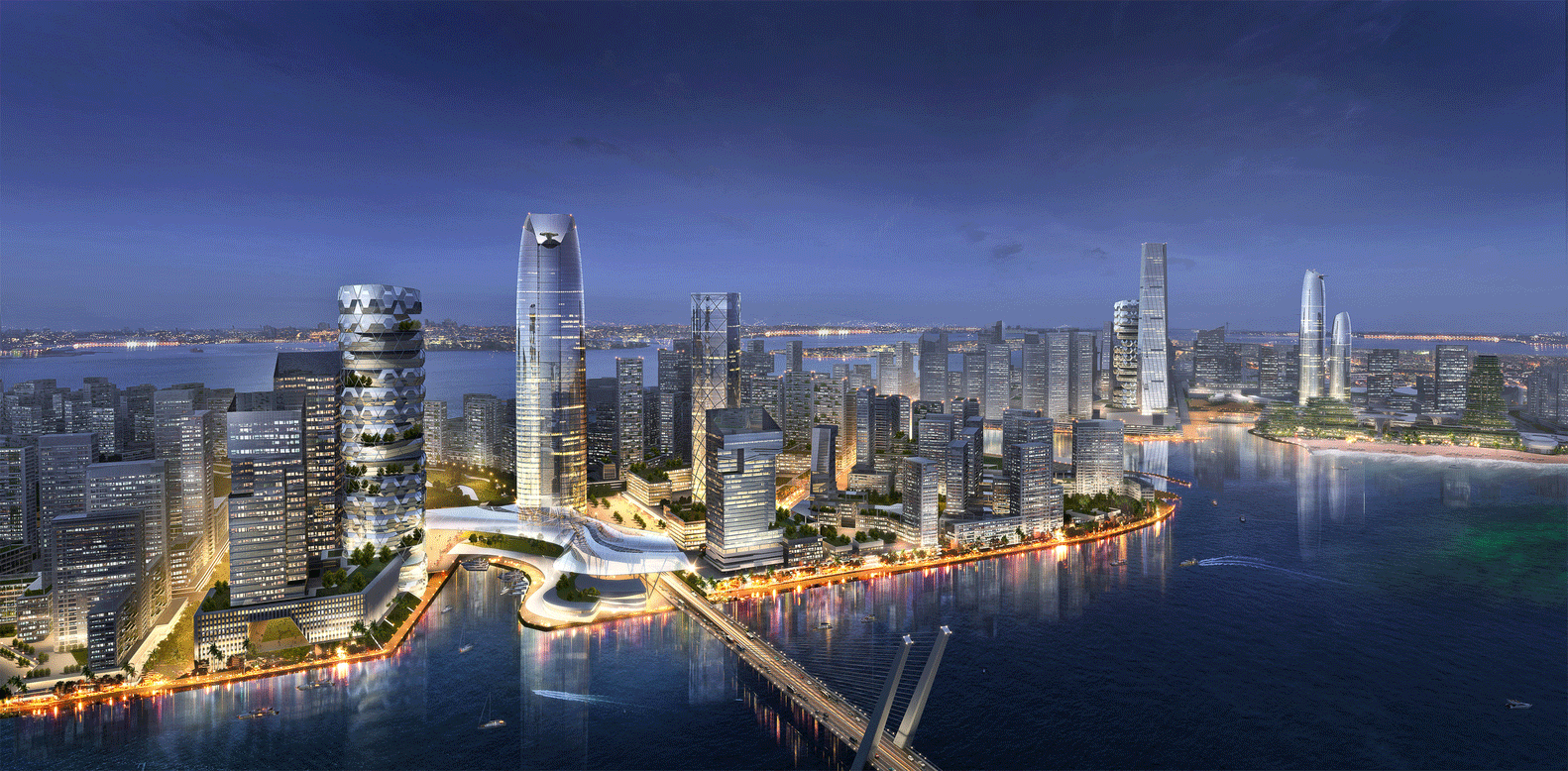 A key portion of the aforementioned "symbiotic relationship" is the development's preservation strategy. Addressing concerns of affecting the area's delicate ecosystem and the fishing industry that relies on it, the design will mimic the natural coastal ecologies of the region at the island edges, re-establishing over nine kilometers of mangroves, 10 kilometers of shallow coves and mudflats and protecting 250 hectares of shallow-water seagrass. In addition to maintaining the region's ecological sustainability, this restoration also provides resiliency against sea-level rises.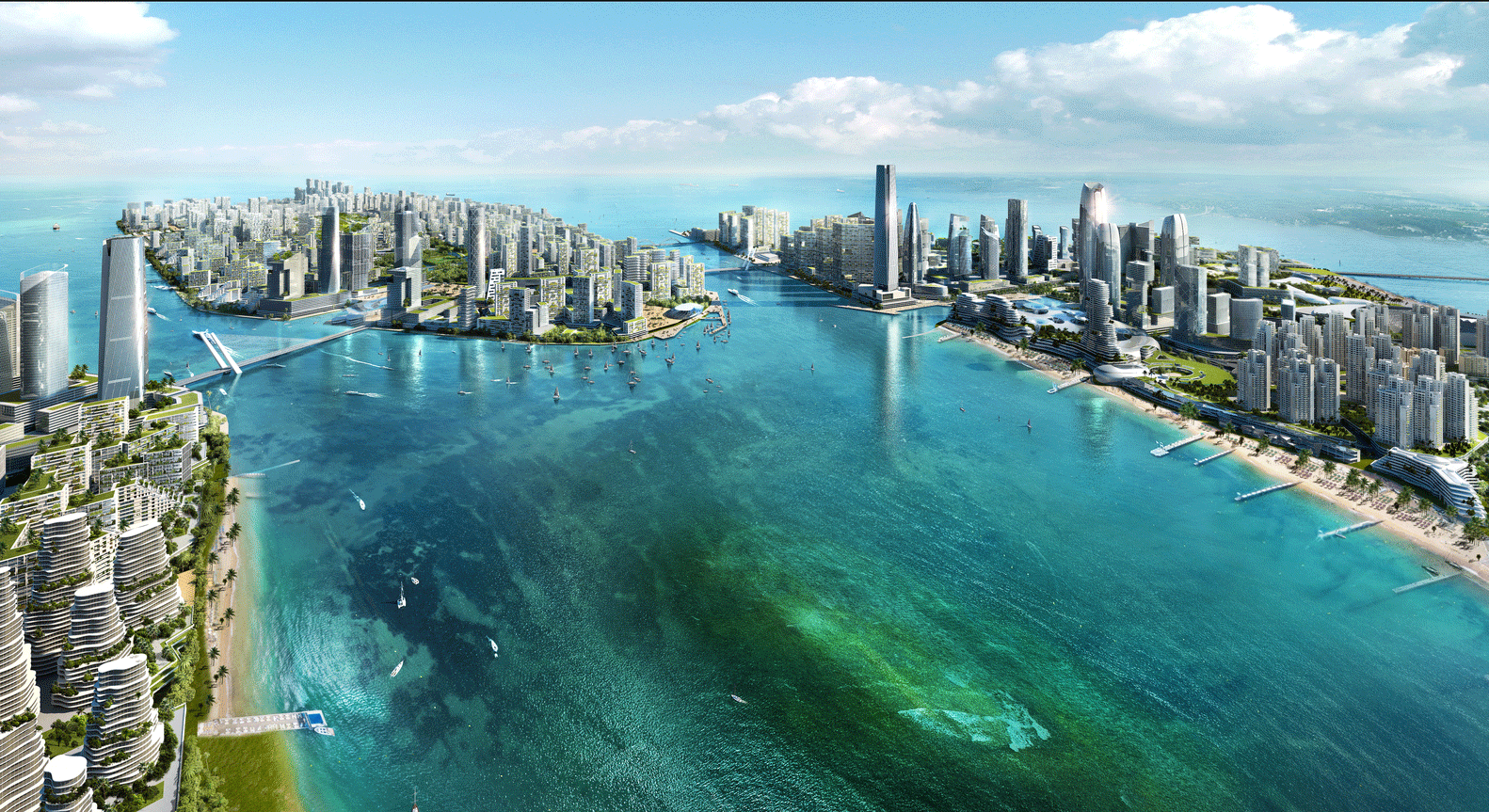 The public realm throughout the development is linked, with a "rooftop network of interconnected parks and gardens," creating the world's largest green roof system. Beyond just the rooftop, the design will also provide natural habitats, filter stormwater and provide recreational activities, free from the presence of automobiles. The development will also include a diverse offering of transit systems and prioritized pedestrian connections with transit centres located around dense, civic areas.
Forest City's overall vision is aimed at attracting a talented, international population that wants to live in a sustainable urban environment. With this in mind, the development not only encompasses an iconic skyline of architecture, but also focuses on enriching the daily life of its residents with a diversity of housing types and cultural fabric.
Learn more about the project here.
Architects: Sasaki

Developer: Country Garden Pacific View

Project Year: 2036